Purchasing a Maltese Puppy
PURCHASING A MALTESE PUPPY
Maltese have very small litters and therefore breeders do not often have puppies for sale.
Much care and thought is given in our breeding programmes and usually we are hoping to get a beautiful puppy to show and improve our breed.
Maltese are very precious, affectionate and fun loving. They require a home where they are loved. You will need time to groom them so that you can keep them looking beautiful. If you do not wish to groom them you can keep their coats short.
Maltese should be healthy, active little people. They are very good with children and the elderly. Their sweet nature makes them easy to spoil. They do require your company. If you want an outside dog, the Maltese is not for you. If you are away from home for long periods of time, your little dog will curl up on your jumper and wait patiently for your return, but he/she much prefers you to be there.
Think carefully before you buy this precious bundle of joy. If you still would like to welcome a Maltese puppy in your home, then please contact me. Tell me a little about yourself, why you want a puppy, where you live and whether you would prefer a girl or a boy. Or perhaps you do not mind.
As responsible breeders we are particular where our babies go. We want to know they will be welcome for the rest of their lives; will be cared for and loved and we know in return they will love you to bits.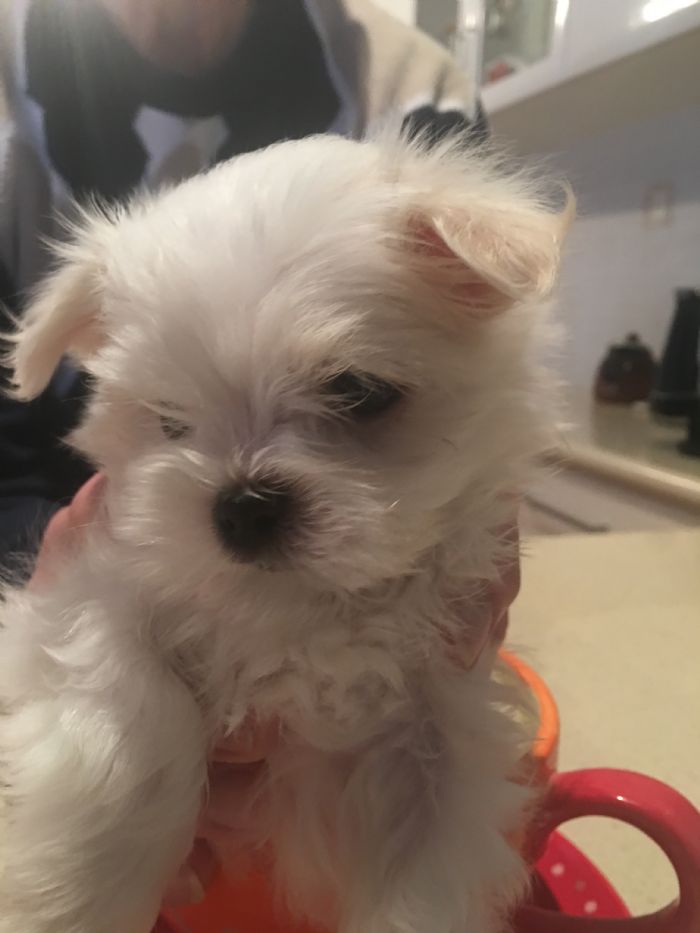 Contact Details
Susan Collingbourne
Boolarra, VIC, Australia
Phone : 0401531181
Email :
[email protected]